The Hotsheet is our continuing publication by 'the Stop' highlighting recently received products and upcoming items or events that might be of interest to our model railroader friends.
_________________________________________________________
 TAMIYA – Weathering solutions
We have started using these weathering colors on the railroad! – They are great – very easy to use and comes with applicators! –
Easy Way to a Pro-Level Finish
Weathering means adding realistic-looking effects to your models, such as sand on tank treads and mud-caked rally car bodies. These new Tamiya Craft Tools offer by far the easiest way to achieve realistic weathering effects. Weathering Master comes in a pocket sized case with 3 colors and special applicator tool. The pen-type Weathering Stick offers up to 5mm of easy-to-apply color by simply twisting the tip.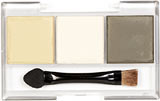 Weathering Master A Set
Item No:87079
Sand (for dusty finish)
Light Sand (for dusty finish on light-colored vehicles)
Mud (for mud on tank treads and rally cars)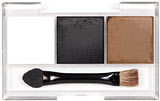 Weathering Master B Set
Item No:87080
Snow (for winter camouflage and light snow)
Soot (for soot from exhaust pipes and gun barrels)
Rust (for rusting of AFV and boat hulls)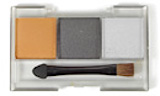 Weathering Master C Set
Item No:87085
Orange Rust (for orange/red tinted rusty metal
Gun Metal (for unpolished metal look)
Silver (for polished metal look)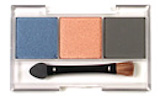 Weathering Master D Set
Item No:87088
Burnt Blue (for scorched metal look)
Burnt Red (for scorched metal look)
Oil Stain (for realistic brownish-gray oil stain color)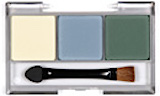 Weathering Master E Set
Item No:87098
Yellow (for WWII German dark yellow vehicles)
Gray (for WWII German gray vehicles)
Green (for WWII Allied green vehicles)
_______________________________________
There is a new book coming out !
Hold your breath on the title!
 Chicago & North Western, Milwaukee Road, C,R,I,&P ( Rock Island ) and Union Pacific Interline Dining and Lounge cars used in Southern Pacific Passenger Trains by Jeff Cauthen and Don Munger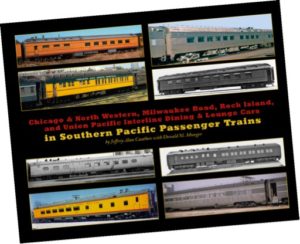 Authors Cauthen and Munger, with credits to their names in all matters Southern Pacific passenger equipment have prepared this companion volume to the previous Southern Pacific Passenger Car volumes, which details the dining and lounge cars of the Chicago & North Western, Milwaukee Road, Rock Island, and Union Pacific used in jointly operated trains on the Overland and Golden State Routes. An addendum covers the arch roof dining cars operated by the Western Pacific. Hard bound, 8½ x 11 hori­zontal format, 208 pages, lavishly illustrated with 265 photos, 25 in color — and 59 plans, Rosters, Appendix Bibliography, Glossary of Terms, and Index. This volume is a must-have for the Chicago & North Western, Milwaukee Road, Rock Island, Union Pacific, and Southern Pacific historian and modeler.
Retail Price: $69.95 plus Shipping & Handling
There is a very short print run. If you are "slightly interested in this book – I suggest you order it now!
Book is due in February, 2018 – price is $69.95+ Calif. Tax 9.5% , if applicable and Shipping $15.00 – Reserve now and don't be disappointed.
_______________________________________
For all the Traction Fans
PACIFIC ELECTRIC and LOS ANGELES RAILWAY " –
DV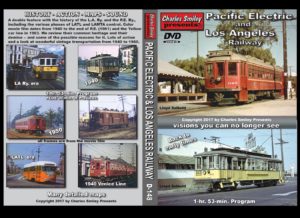 D  A Double feature with all the history of the L.A. Ry and the P.E. Ry including some LATL and LAMTA movies taken from 1940 to 1961
$29.95
_________________________________________
Velleman temperature-controlled Soldering Stations. – $33.50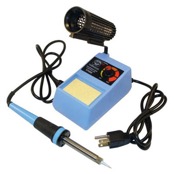 Great for most model railroad projects. Soldering iron holder, manual temperature setting, 50W of power.