When I was growing up, trains were a part of every day life; they transported people and needed materials/food across the country.  They were seen and admired at Whistle Stops in every small town. Even today, movies, television and cross-country vacations still embody the spirit of those days. A train depicts a "simpler time" and continues to invoke the child-like imagination – taking you on incredible journeys.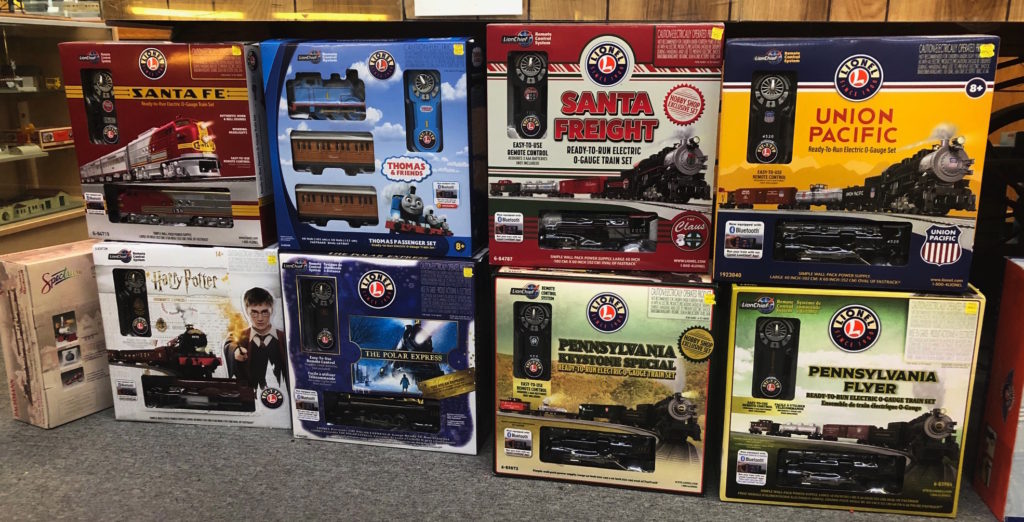 More so than any other time of year, a TRAIN around the Christmas tree still plays an integral part in the "tradition" and is every bit as important as Santa and stockings, Angel or the Star sitting on top.
Though you can purchase train sets at many locations, buying yours at The Original Whistle Stop, is not only great for the commerce of the community, but continues to drive support for the independent retail store itself.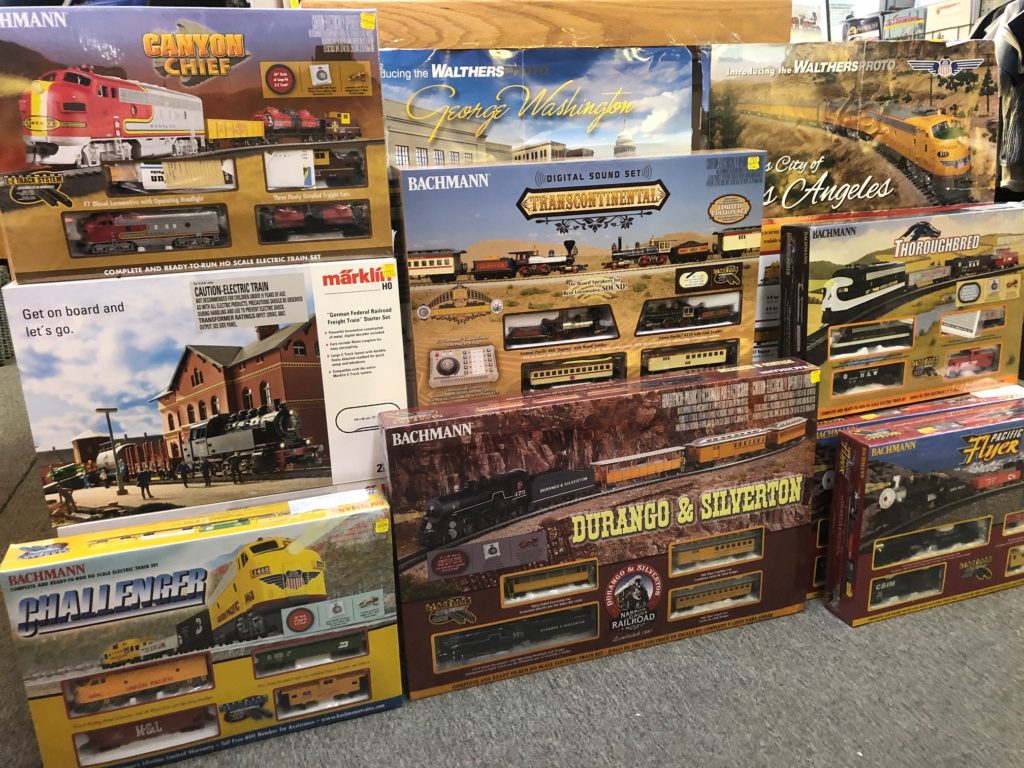 At The Original Whistle Stop you will find …
The best selection and highest-quality train and holiday sets available.
Knowledgeable, friendly individuals who are on hand to assist you in making an educated purchase.
Because we specialize in "trains", you will also find additional items to expand your set: including more track, buildings, scenery supplies, and more.
Finally, and the most important aspect of shopping at The "Stop" is that we are there to help if a repair or replacement should arise.
We guarantee and stand behind our products and service …  (something not available anywhere else).
With colder weather approaching and more time spent indoors, homes across the country and the world will continue to turn off the electronics and re-engage as a family  – bringing back memories by building layouts and structures of a favorite scenes or places, running trains, and instilling a time in life when good things happened.
Stop by and let us help you more fully enjoy this "train" time in the coming weeks, as we become, or continue to be, part of your families next generations memories!