The Original Whistle Stop has for years found fun while supporting Community Softball Leagues and Local Events.
Today was no different, as St. Elizabeth Church/School in Altadena, asked Fred to bring his Porsche Speedster to their Annual Car Show.
Taking giveaway Railroad hats, candy and 10% off Christmas Train Set Coupons … as you can see, it was a good time and great way to spend an afternoon supporting local events.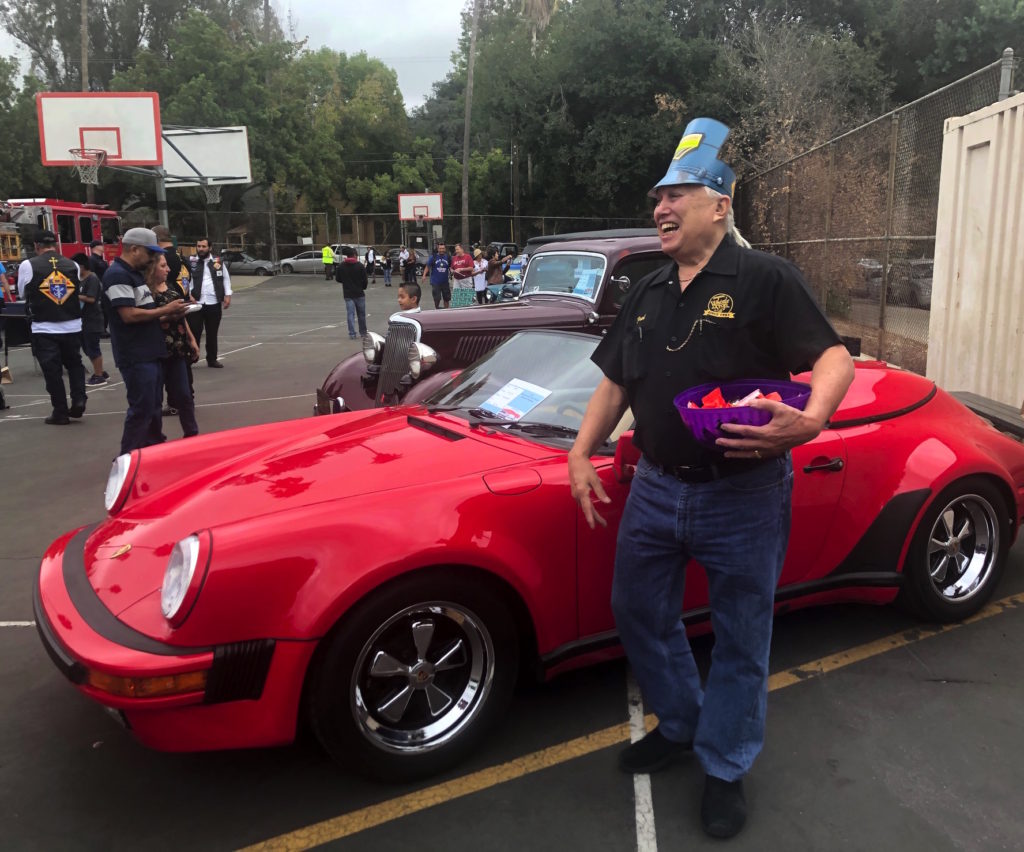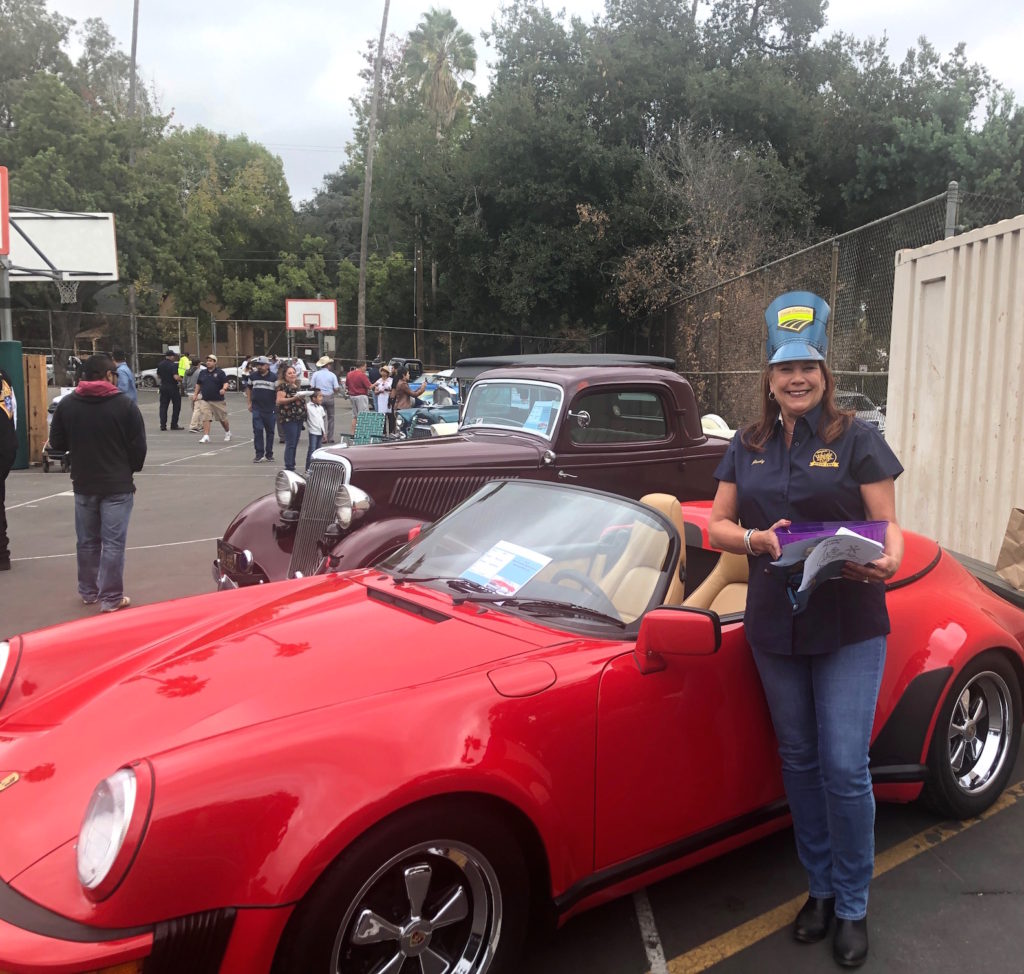 Some photos, of old, new and even potential life long customers.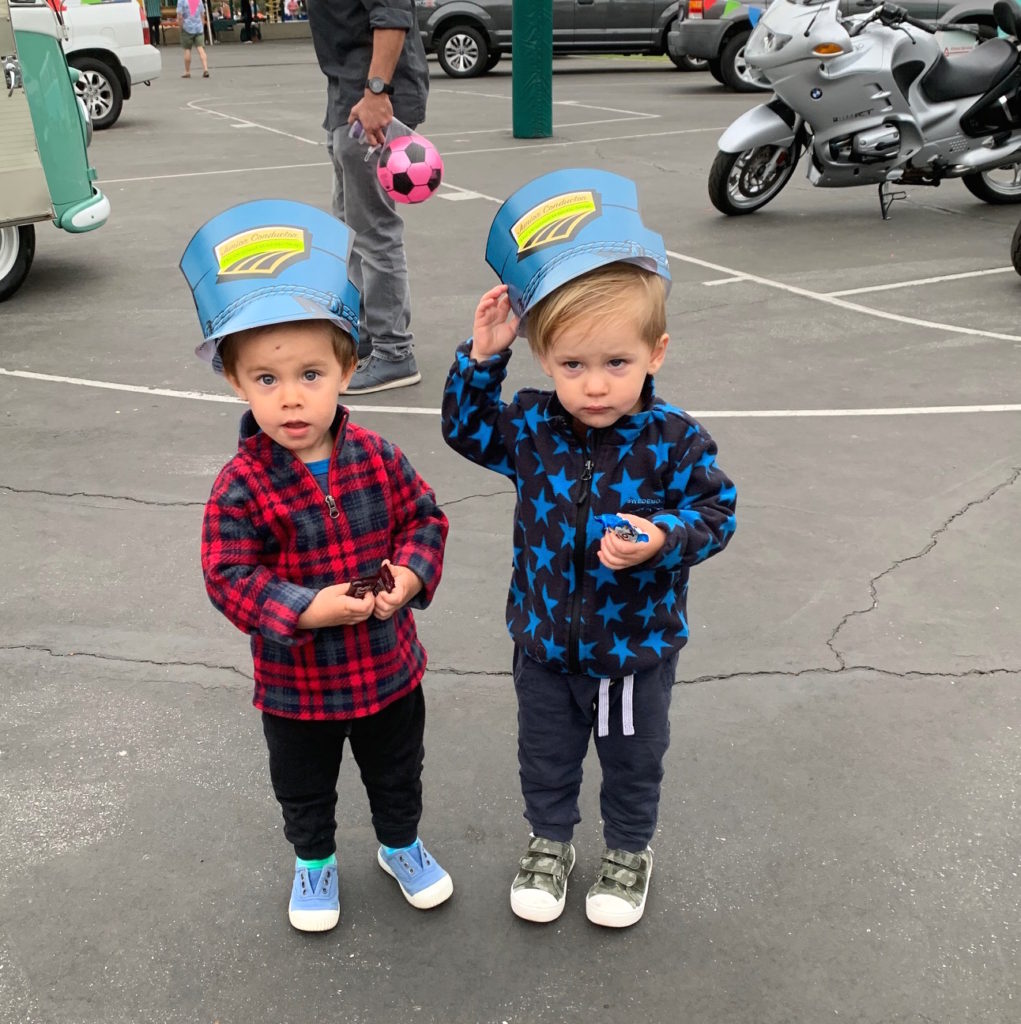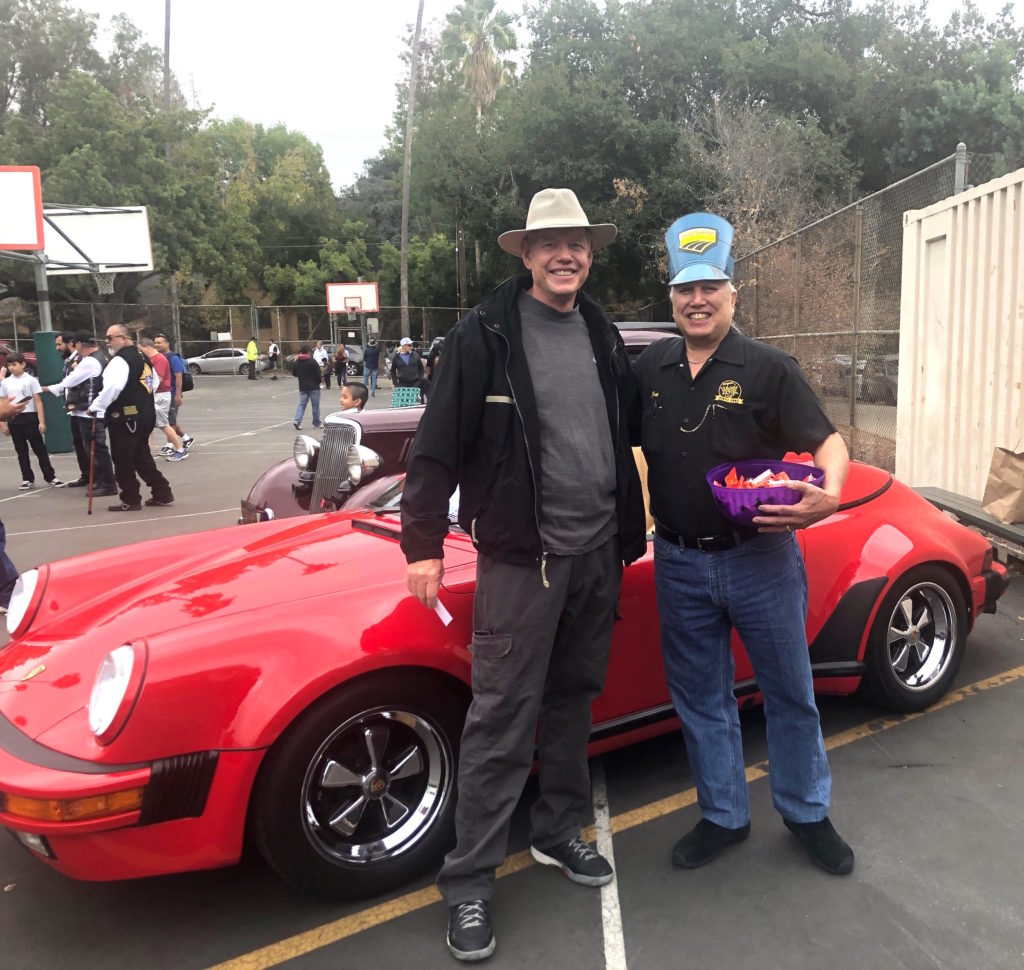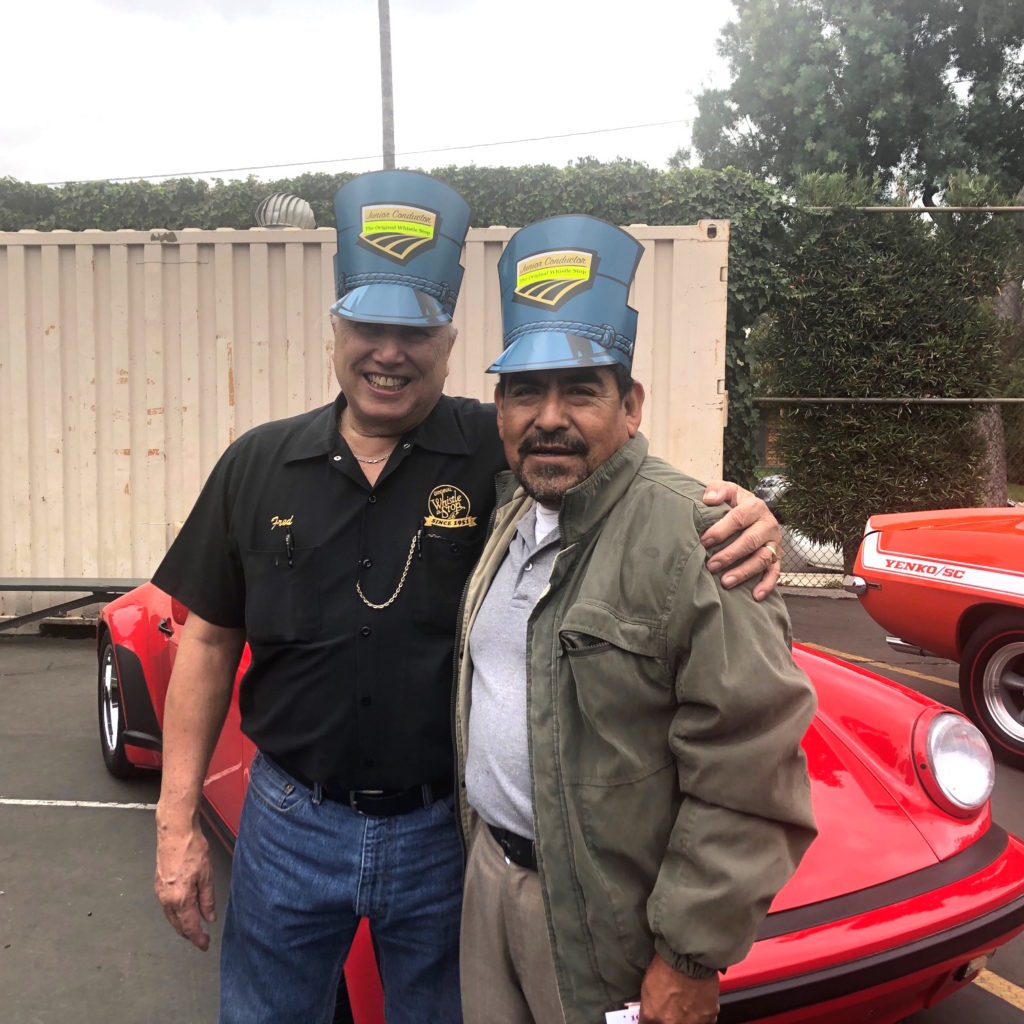 10% OFF CHRISTMAS TRAIN SET
COUPONS STIL AVAILABLE!