Summer is here – School is out – Graduations are taking place and it's time for Baseball!
The Original Whistle Stop is proud to continue our tradition of sponsoring a baseball team.
This 2019 season, we chose the Sierra Madre Girls Softball Association.
Our team is "6U Red Hot Chili Peppers " – win all the games you can and the most important part – enjoy every game!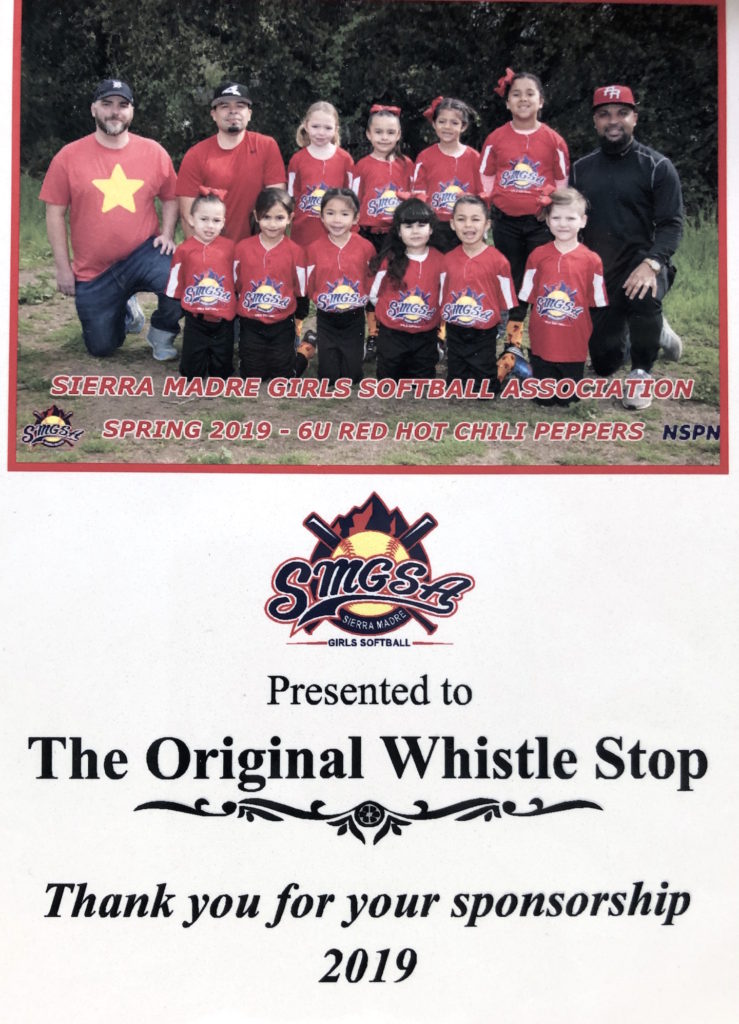 Stop on by the "The Stop"!
The store is fully stocked with every thing you need this summer:
Trains – Books – Kits – Clothing -Tools – DCC – Track … and of course the largest selection of Railroad Magazines, both Prototype and Model.
We are the LEADING and most COMPLETE Model Train store in the USA!
Remember Father's Day is coming up, June 16th, 2019.
Come on to the store and get – that hard to buy for dad -a gift or a Gift Certificate – remember for every $100 spend we'll add on $25.00!
Saturday, June 15 we will host a "Lunch for Dads" from 11:00 to 2:00
You do have to bring your Dad – you can also bring a photo of your Dad – a friend who is a Dad, or a good story about your Dad!
The Original Whistle Stop Team