The Narrow Gauge Convention is just around the corner and what better way than to lead off with a pile of reefers !
After filling all the Special Orders for these highly sought after Reefers – (The Blackstone sold out in minutes) … this all the remaining stock we have left … so stop by or give us a call before they are completely gone!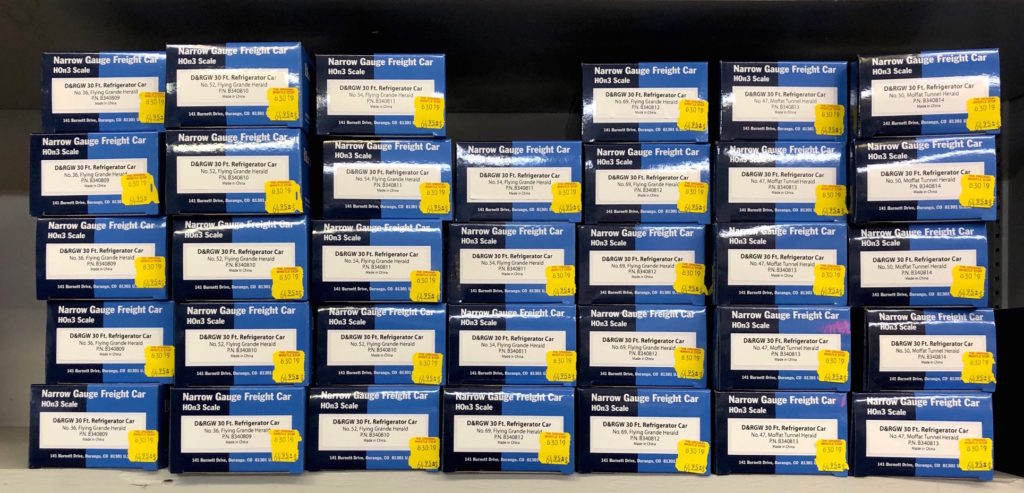 See some of you in Sacramento next week.