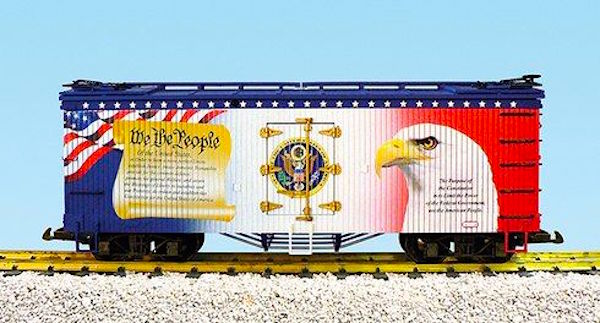 This Thursday marks our Nation's 243rd birthday …
Happy Birthday good "Ole USA" !
I know most of you are getting the backyard furniture out of the garage and cleaning the barbeque grill for the ever-traditional hot dogs and hamburgers with red-white-blue cupcakes … some of you might even be smoking a brisket or two.
The "STOP" wants you to know if you are planning a weekend just for you to enjoy your trains – continue a railroad or layout project or simply want to stop by to see what's new … we are open this weekend. (Closed on the 4th).
We also have some great items left from the Master Modeler. https://www.thewhistlestop.com/estate-collection/. His workmanship is unmatched and for those of you who have already stopped by to see the collection – and have left with a couple of locos!
We even had one of our customers from Brazil take a detour from his trip to the Grand Canyon and was very happy he did!
Short and sweet – Have a safe and very enjoyable 4th of July with your family and friends where ever you are!
The Original Whistle Stop Team