Model Railroad Trains in all sizes and scales have been our specialty, since 1951.
All  models in O, HO, N, and Z scale by: The Coach Yard, Overland Models, Key Imports, PSC , Division Point, and AZL are always in stock.
Looking for Lionel, MTH, Athearn, Kato, BLMA, InterMountain, Tangent, Fox Valley, Atlas, Marklin, Micro-Trains; you have found your source!  
The Website has a complete catalog of new, out of production, or very unique model train items.
For more information:  Visit, Call, Fax or Email us.
The "Original Whistle Stop" 2014: Jerry, Alex, Steve, Judy, Val, Sandra, Martin, Fred, Tina, Dennis, Tom and Bill

Keep calm … and love a railroad man!

"I like trains. I like their rhythm. I like the freedom of being suspended between two places … in this moment … I know where I am going"

It's all in the 'jeans" or is it in the "genes"? Fred with granddaughter Natalie

Who wants to go to The Original Whistle Stop?

"The second happiest place on earth". "Where imagination - exploration - and inspiration come to life". (j.hill)

Train travel is the best way to be lost and found all at the same time!

If your train of thought seems to be going nowhere … switch tracks!

Driving the train does not set its course. The real job is in laying the tracks!

"To travel by train is to take a journey into yourself"

"Full Steam Ahead" Everyone wants to go to "The Original Whistle Stop" (santa fe 3751. pasadena, california)

The only way to do great work … is to love what you do. (s.jobs)
___________________________________________________________________________
WHY BUY YOUR HOLIDAY TRAIN SET FROM US!  
Most research for online purchases agree.  "mechanical and electronic toys" are the types of items that need to be seen before you purchase.
When you buy these items online or at a Big-Box store, you do not have the ability to  inspect the product and ensure the quality of materials.
Buying such items from us has the second advantage, the personal presence of an "expert" who can walk you through the product features, set up and maintenance.
We Make The Buying Process Easier … Here's Why …
EXPERTISE: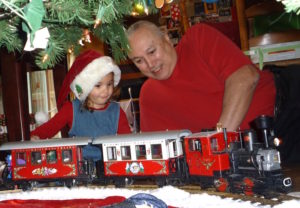 Our staff has the skills and knowledge.  We are in the "business"
of making your Holiday memorable.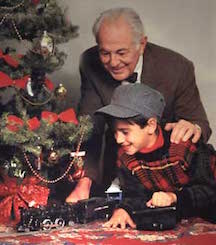 CUSTOMER SERVICE:
"fun" part of the shopping experience,  or at least it should be!
Only a "specialty store"  such as ours, can truly ensure when you leave you have what you need, your train is ready for the tree.
The ease of your experience translates into an enjoyable family time together.
WARRENTY – GUARANTEE: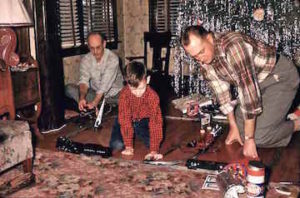 So, you saved a few dollars buying on line – or from a Big-box store.  Now you have what you consider to be a "deal of purchase" home and it doesn't work. Most Internet and Big-Box store purchases sell you a train set without a warranty or guarantee.  If it breaks or doesn't work properly, your only recourse is to return it.  
At The Original Whistle Stop, we stand behind our products – we are there for you,  7 days a week, to ensure the product you purchased from us … works! <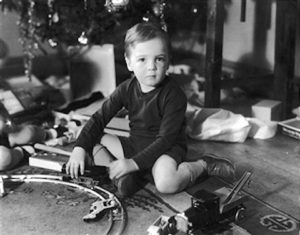 REPLACEMENT PARTS – REPAIRS
We stand behind our products.
We have replacement parts for most train sets (should they be needed),  and most repairs can be done in store. 
We are there, both before and after you buy from us!
PRODUCT KNOWLEDGE AND PASSION
Our staff, not only possess a level of expertise, but also a passion for the products we sell.
We can make recommendations, discuss relative advantages of one over another to help you get and stay on the right "track"
 We have a great interest in getting to know you, our customer, and take PRIDE in our store, products and service!
_____________________________________________________________
THE "TRAIN MAN" A SMALL SCALE JOURNEY
School: Los Angeles Film School. Film Crew:  Tania Sinclair, Jorge Gomez and Oscar Fernandez Baca. Award:  Second Place in the Spanish Festival: "Showing Film Awards".
_________________________________________________________________________
Outstanding Contribution Award.
 For recognition and appreciation to the preservation of the Brass Model Train Industry.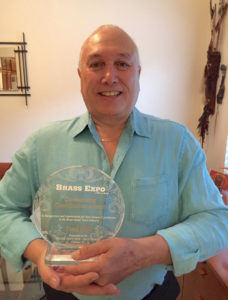 _________________________________________________________________
'A little railroad humor'
Our (possible) second location … Canton, Ohio … check out the place we found in our travels?
The "entrance rules" to THIS Whistle Stop are worth noting!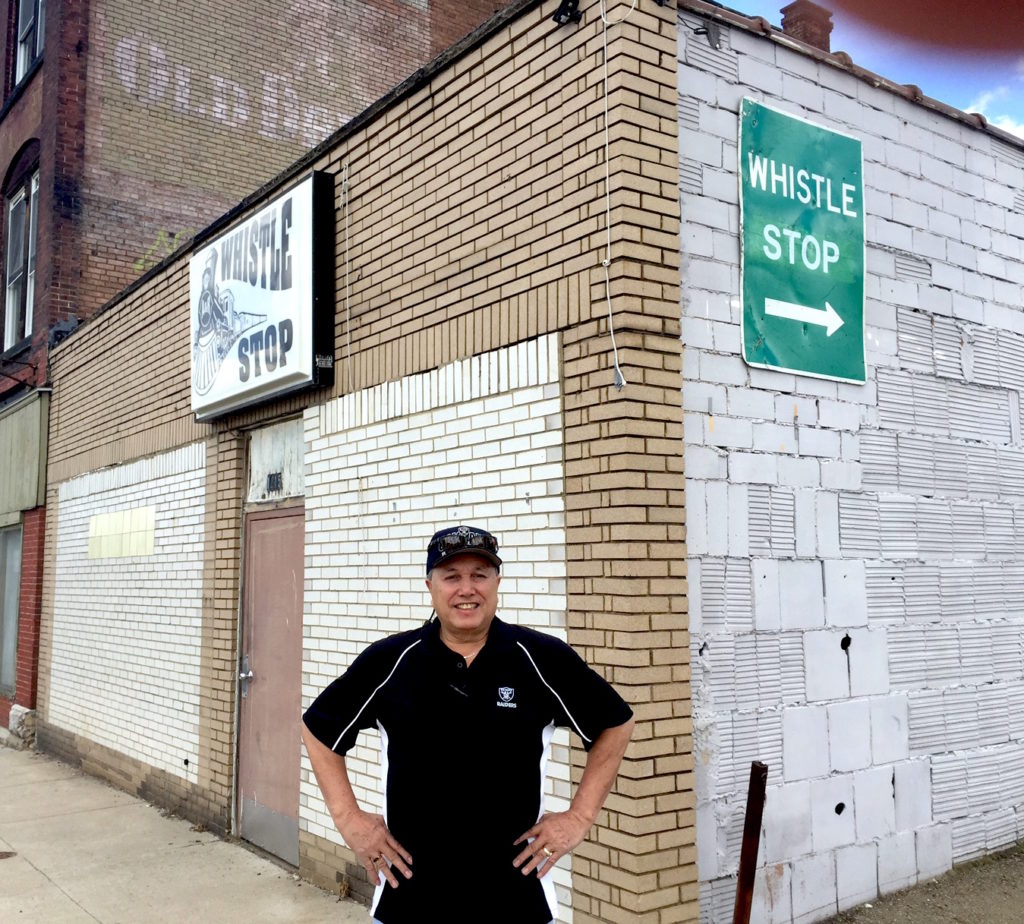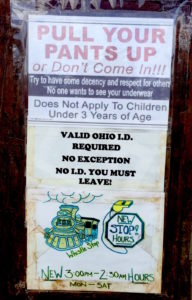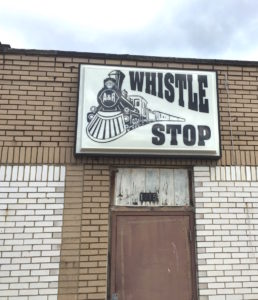 ____________________________________________________________________________
We would love to see your layouts, pictures, and hear your railroad thoughts …
follow us on Facebook at:
https://www.facebook.com/The-Original-Whistle-Stop-464014996971251/